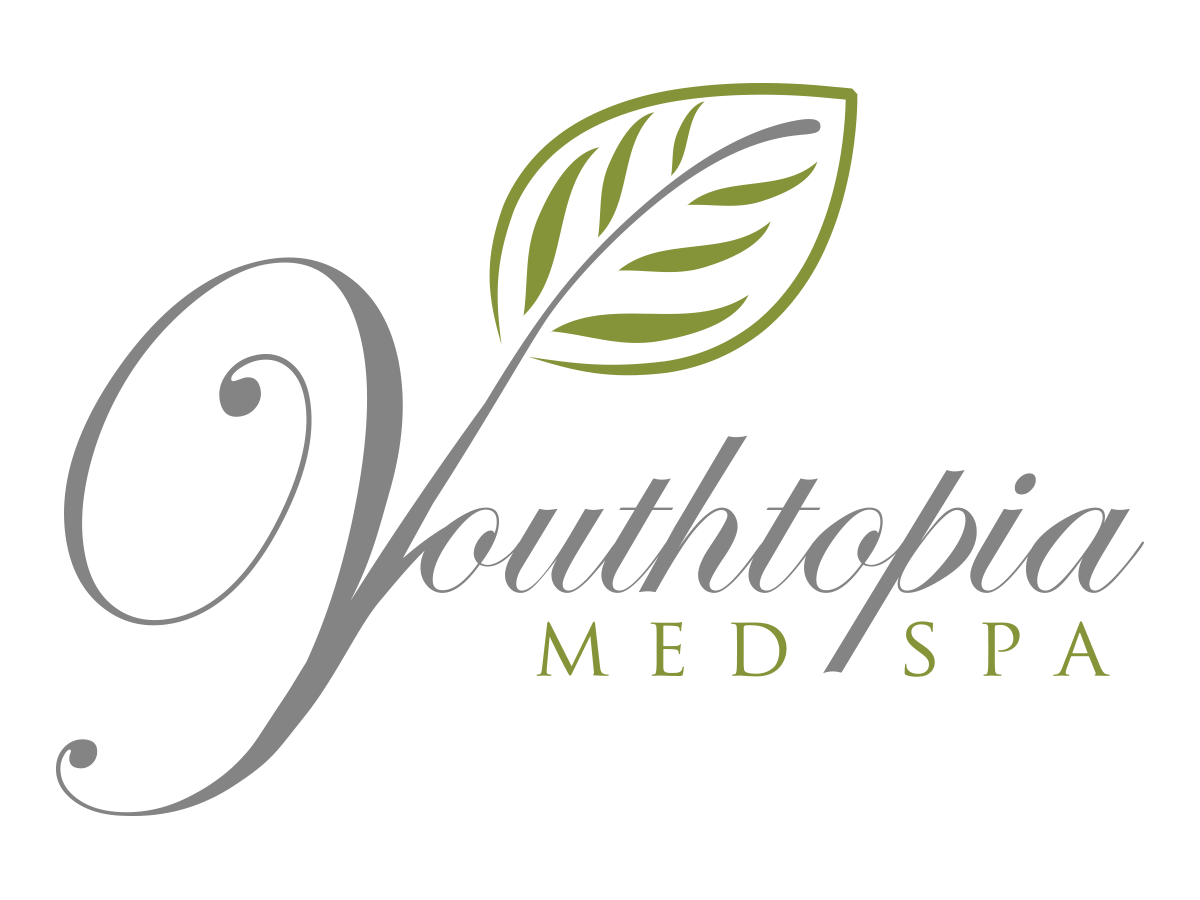 ADVANCED PROVIDER | 15 YEARS SERVING NORTH ATLANTA
Get up to 50% OFF CoolSculpting®!*
at Youthtopia Med Spa in Alpharetta
Get This Deal By The End Of This Month!
For a limited time, Youthtopia is offering up to

50% OFF CoolSculpting®!*

This is our best offer yet, and it won't last long!




With CoolSculpting®,

fat is permanently removed

- perfect for a slimmer physique no matter the season. Count on exceptional results

with the

advanced training and experience

from more than

15 years serving North Atlanta!




Claim your coupon now, then schedule your

virtual consultation

to see what CoolSculpting® can do for your body and learn why our expertise means the best CoolSculpting® results for you.
*By providing your contact information you may receive texts, e-mails, and phone calls from Youthtopia. Reply STOP to end texts at any time. No purchase is required.
🥇

Youthtopia Med Spa is a

Top CoolSculpting® Provider

in Georgia! *Offer valid with purchase of 16+ cycles. Other savings still applied to fewer cycle purchases: 10% off 1-3 cycles; 25% off 4-5 cycles; 30% off 6-7 cycles; 35% off 8-15 cycles. Like all FDA-cleared procedures, results may vary.
TRUST THE AESTHETIC EXPERTS
Being a Top Locally-Owned CoolSculpting® Provider in the GA area means Bigger Discounts You Won't Find Elsewhere!
Master Certified Technician for the best results 👩🏼‍⚕️
EXPERT KNOWLEDGE for Cutting-Edge Treatments ☄️
Brilliant Distinctions Patient Rewards 📘
Our Master CoolSculpting® Team
Advanced Training by Allergan's CoolSculpting® University
When it comes to CoolSculpting®, few know more than the Youthtopia team! Our CoolSculpting® specialists have been kept up to date on the latest training from Allergan, the makers of CoolSculpting®.
Keeping our education and equipment up to date means we have the technique and tools that will yield the best results. The Youthtopia CoolSculpting® process starts with a hands-on assessment (something many providers don't do!) and is tailored for individual results - we'll ask about your goals to help achieve the outcome you want.
We also have 2 CoolSculpting® machines for DualSculpting! That means you can get your treatment in half the time, as we're able to use one machine on each side of your body.
We know there are a lot of providers offering CoolSculpting® - here is what sets us apart:
The newest techniques and machines

M.D. Designed Treatment Process

Hands-on assessments

Results-based treatments

Friendly, professional specialists

15 Years serving Alpharetta

Locally owned and operated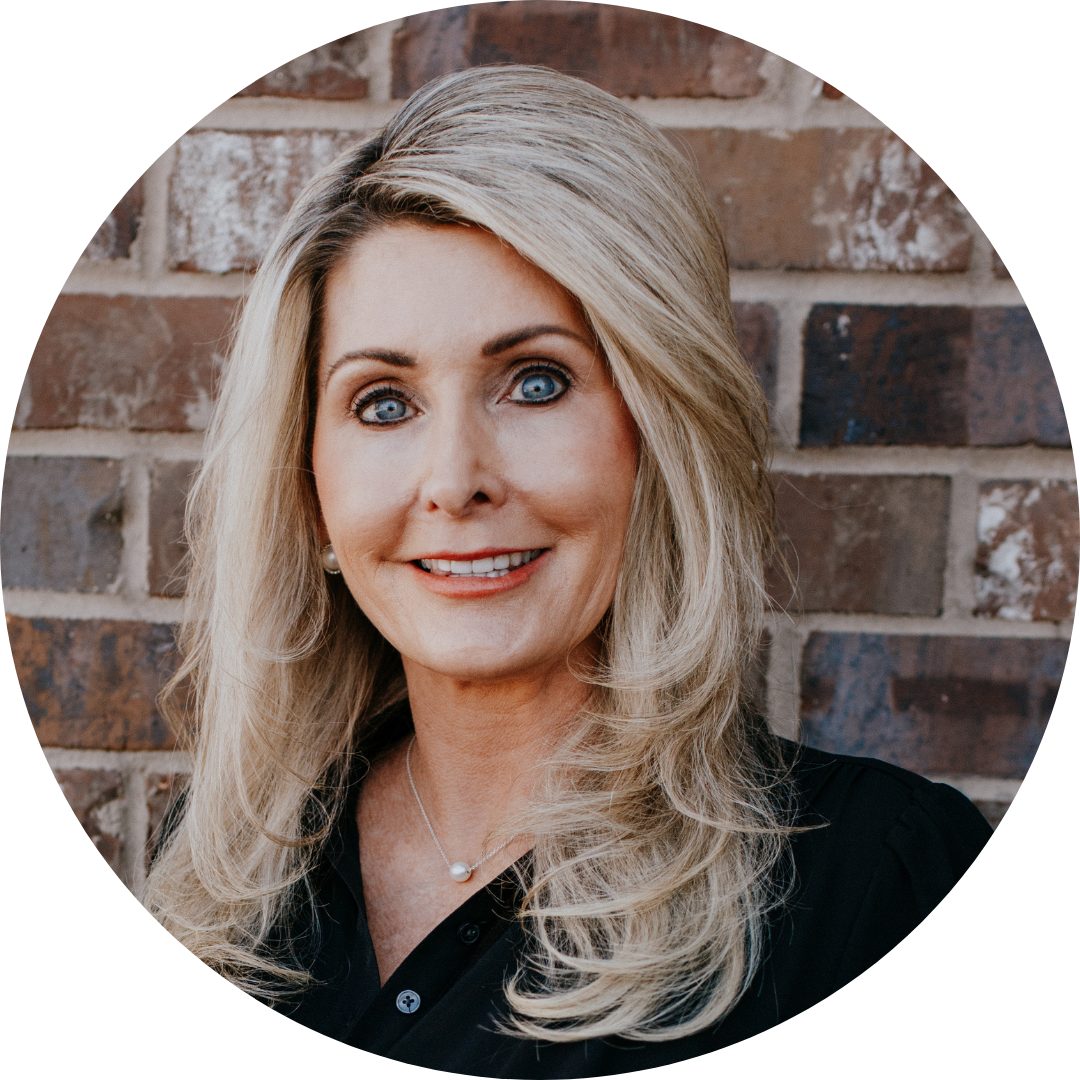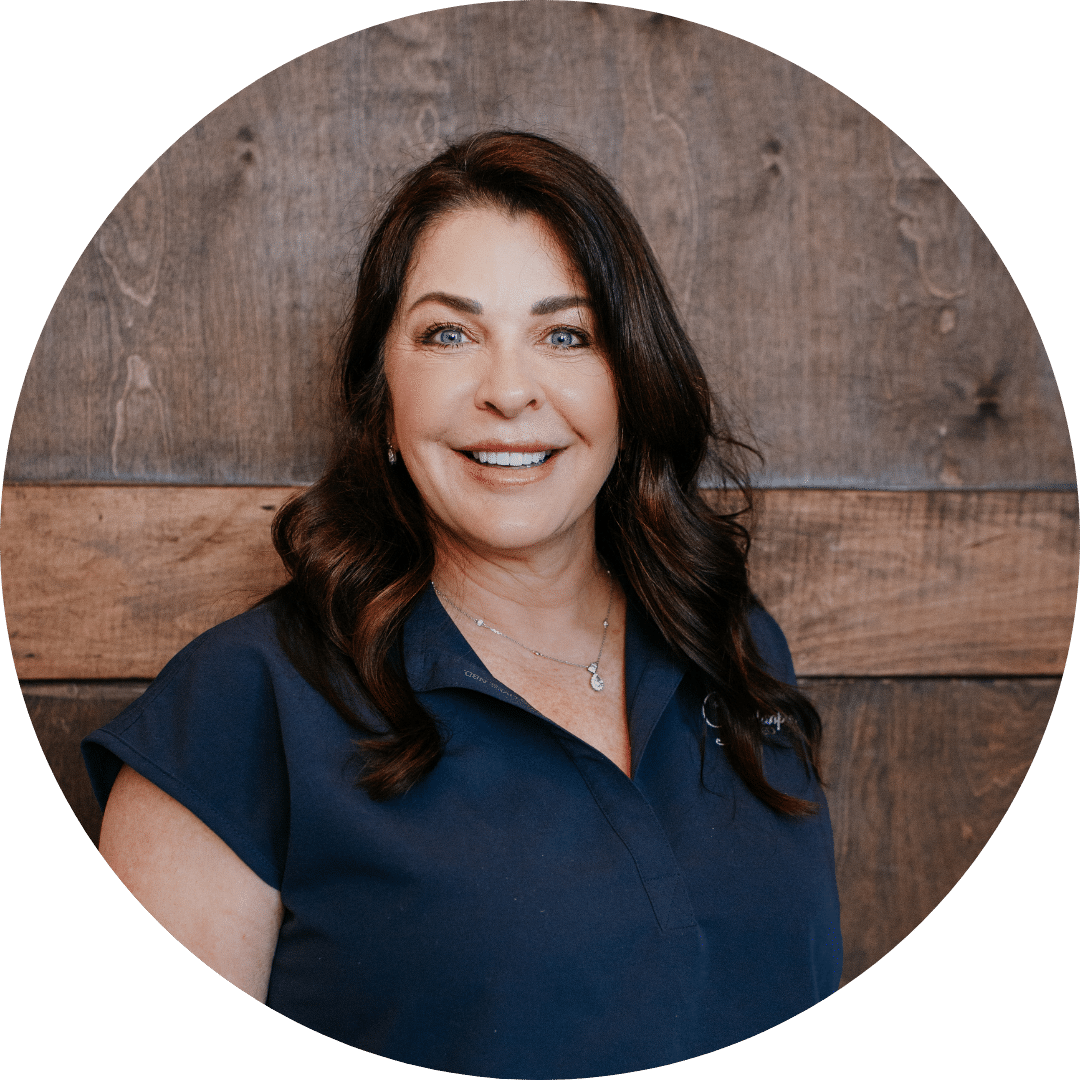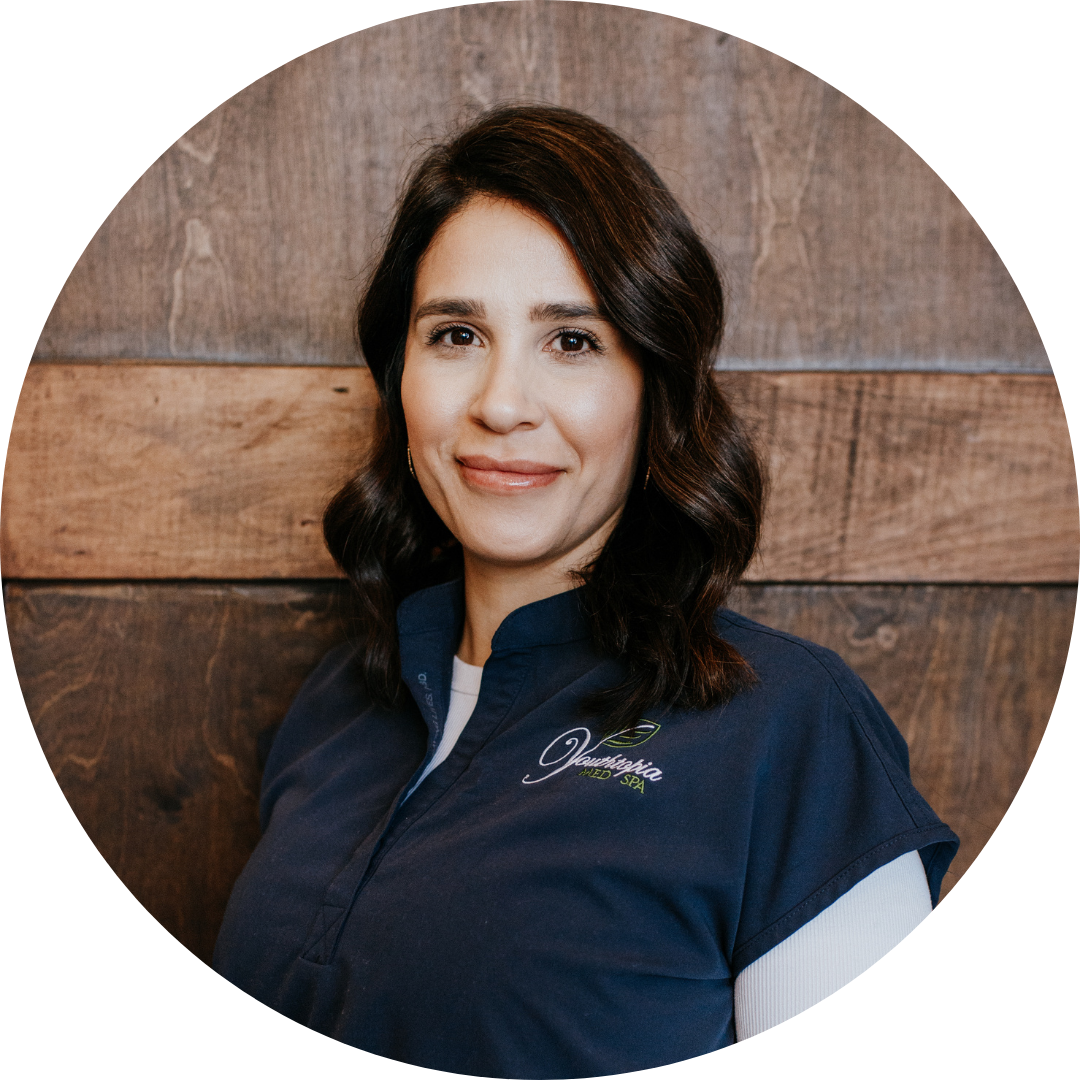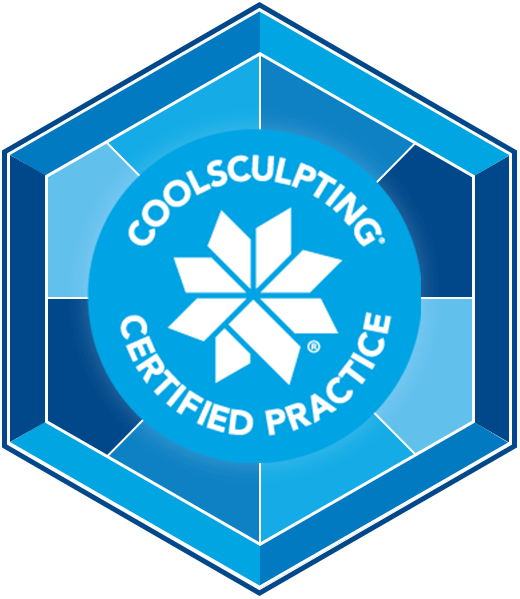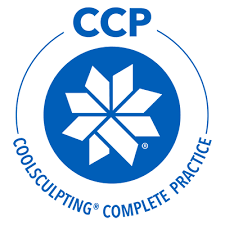 The Youthtopia CoolSculpting® Process
DESIGNED FOR MAXIMUM FAT REMOVAL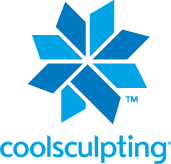 Our certified technicians will design a custom plan based on your desired goals, body type, and our expert knowledge
You'll start to see results as fat is eliminated from your body over time (20-25% of fat removal from treated area is typical)*
* Like all FDA-Cleared procedures, results may vary.
YOU'VE GOT QUESTIONS 🙋🏼‍♀️WE'VE GOT ANSWERS 🥳
HOW MUCH DOES COOLSCULPTING®️ COST?
The retail cost of CoolSculpting®️ varies based on your individual goals and factors such as the number of applications received. The cost for treatment on multiple body areas averages $2,250, while treating single areas (like the chin) can cost under $1,400.
The only way to determine the exact price is to come in for a free consultation, so our certified experts can design a treatment plan that meets your personal goals.
💸 P.S. Sometimes we offer coupons to reduce the cost of CoolSculpting® further!
WHAT IS COOLSCULPTING®️? HOW CAN I FREEZE MY FAT?
Many people have stubborn fat that's resistant to diet and exercise. Combining CoolSculpting® with your regular routine can help minimize the appearance of those lingering bulges.
Fat cells crystalize and die at 4 degrees Celsius (C). CoolSculpting®️ will bring the temperature as low as -11 degrees C to penetrate several layers of fat cells beneath the surface of your skin. Once those fat cells are crystallized, they die and are gone for good*!
*Results vary, but on average 20-25% of fat is removed 🤩
ARE RESULTS FROM COOLSCULPTING®️ PERMANENT?
Yes! Once fat cells are destroyed with CoolSculpting®️ and removed from the body, they cannot be regenerated. Each time you treat an area with CoolSculpting®️, you can expect an average of 20-25%* reduction. And the best part is CoolSculpting®️ is safe to do multiple times to one area should you want more reduction!
*Results vary based on individual.
IS THERE ANY DOWNTIME AFTER TREATMENT?
No! There is no required downtime after a CoolSculpting®️ procedure. However, some may experience discomfort in the treatment site like cramping, tingling, numbness and slight swelling. Since there is absolutely no downtime, some patients even come during their lunch break!
WHAT DOES COOLSCULPTING®️ FEEL LIKE?
Take a brand new ice pack out of the freezer and place it on your bare skin - that is what the CoolSculpting®️ procedure will feel like. Some get a minor burning or tingling sensation that goes away after a few minutes, a lot like when you put your cold hands into warm water.
After each application is done, your specialist will perform a 2 minute manual massage to help break down the crystallized fat cells and bring the temperature back to normal. This can feel slightly uncomfortable, but will quickly subside. Within minutes, your body will not show signs of treatment.
CAN I GET COOLSCULPTING®️ AND OTHER TREATMENTS ON ONE VISIT?
Yes! We routinely offer combination treatments for the best results, and efficient use of your valuable time! We have 9 treatment rooms to ensure clients can be seen during their busy schedules.
HOW MANY TREATMENTS WILL I NEED?
A typical candidate for CoolSculpting®️ will likely need 1-2 treatments to any given area. We offer free consultations to better assess the areas you would like to treat.
HOW LONG DOES A CONSULTATION TAKE?
Your free Coolsculpting®️ consultation will take about 45 minutes! During this time the Youthtopia team will perform a complimentary analysis will be able to give you a specific treatment plan and price estimate. Once you are determined to be a good candidate for Coolsculpting®️, we can likely treat you that same day!
HOW LONG UNTIL I SEE RESULTS?
Results can be seen in as little as 4 weeks, but the best results are seen in 2-3 months. Some results can take up to 6 months to fully develop.
ARE THERE ANY SIDE EFFECTS OR RISKS?
Typically, there are no side effects from CoolSculpting®️. However, some people may feel temporary tingling, numbness, tenderness, bruising, or swelling in the treated area. Treated areas may become slightly flushed post treatment for a period of up to one hour. Typical risks are a minor chance of temporary bruising, swelling and numbness to the treated area. All side effects are transient and will completely resolve with time.
COOLSCULPTING®️ VS. DIET AND EXERCISE
Chances are, you have some "problem areas." These problem areas likely contain more fat cells than the adjacent areas, and you may NOT need to lose any weight. This is the exact reason CoolSculpting®️ is such a great solution. Now you can finally target those spots without having to go through strenuous, invasive procedures.
When adults gain weight (excluding obesity) the fat cells are simply getting larger, like balloons. When you lose weight, these fat cells just get smaller. This is why CoolSculpting®️ is such a great option: once treated with CoolSculpting®️, the number of fat cells is permanently reduced. With repeated treatments, the fat bulge can be eliminated to a minimal or nearly completely removed state. Once destroyed, the body's natural processes remove the dead fat cells from those targeted treatment areas.
WHAT HAPPENS TO TREATED FAT?
Just like any other dead cell in your body, the destroyed fat cells are processed out naturally through digestion, metabolization and the lymphatic drainage system. You will not be able to see these cells being excreted or feel any differently, just sit back and watch your relationship with your mirror grow stronger!
WHO IS AN IDEAL CANDIDATE?
Generally healthy individuals who are 20-30 pounds or less from their goal weight who are looking to treat areas of stubborn fat. Those above 30 pounds may still receive CoolSculpting®️ - however, more treatments may be needed to achieve a peak result. Those who are closer to 50 pounds overweight would be advised to try diet and exercise first and return to the clinic at a future date for treatment of the more stubborn fat.
WHAT IS TREATMENT LIKE, START TO FINISH?
When you decide to treat with CoolSculpting®️, certain applicators are chosen for the specific area you want treated. For example, a CoolCore for the abdominal area or CoolFit for the arms. Your specialist will then apply these applicators in the appropriate treatment area and it will remain there through the duration of the treatment (usually 35-45 minutes).
When these applicators are placed on, a vacuum-like suction pulls and holds the fat in a tissue cup, which then bring the temperature down gradually to -11 degrees C. That is right, your fat will be frozen solid! This stimulates a process called apoptosis which is a programmed cell death. No other cells or organs are harmed, just the subcutaneous fat! When the treatment has completed, your specialist will provide a manual massage to further break down the fat cells by as much as 68%! When the massage is done, your treatment area will return to its normal state - so you won't be walking out with a block of ice! 😉
WHAT ABOUT Velashape, SculpSure, OR Venus Freeze?
While they have similar names, they should not be confused with CoolSculpting®️, an FDA cleared treatment for non-invasive, fat reduction. Treatments like Velashape and Venus Freeze are "laser treatments" that shrink fat cells temporarily. So while you may see a reduction in the areas treated, there is no long-term sustainable damage to the fat cells which CoolSculpting®️ provides. CoolSculpting®️ also holds the patent for freezing fat cells at -11 degrees C which has been proven over and over through Harvard-based studies to be the temperature at which multiple layers of fat cells crystalize, and therefore die.
WHAT SAFETY PRECAUTIONS ARE BEING TAKEN?
Our guests' health is our #1 priority. We strive to be on the cutting edge of customer service and safety. Only patients may enter our office - guests and children are prohibited. All guests and staff are asked to securely wear a mask while inside our office (a mask will be provided if you do not have one).
Additionally, we will provide a pre-screening questionnaire and temperature will be taken upon arrival. We follow strict cleaning protocol after each procedure and common areas are cleaned hourly. Please contact us if you have any questions!
CAN I GET MY TREATMENT ON THE SAME DAY AS MY CONSULT?
Yes! We often have same day availability for treatments!
I'M READY! WHAT SHOULD I DO NOW?
We're so glad that you've chosen Youthtopia Med Spa for CoolSculpting®. We're conveniently located in downtown Alpharetta, with FREE interior parking for convenient access and time savings.
Fill out the form at the bottom of this page 👇🏼 to redeem our limited time offer... up to 50% OFF CoolSculpting®! One of our experts will be in touch shortly to discuss your customized treatment plan and help you book your complimentary consultation. 🎉
WE CAN'T WAIT TO MEET YOU! 😍
Get up to 50% OFF CoolSculpting®!*
Get This Deal By The End Of This Month!
*By providing your contact information you may receive texts, e-mails, and phone calls from YouthTopia. Reply STOP to end texts at any time. No purchase is required.
*Offer valid with purchase of 16+ cycles. Other savings still applied to fewer cycle purchases: 10% off 1-3 cycles; 25% off 4-5 cycles; 30% off 6-7 cycles; 35% off 8-15 cycles. Like all FDA-cleared procedures, results may vary.
*Offer valid with purchase of 16+ cycles. Other savings still applied to fewer cycle purchases: 10% off 1-3 cycles; 25% off 4-5 cycles; 30% off 6-7 cycles; 35% off 8-15 cycles. Like all FDA-cleared procedures, results may vary. By providing your contact information you agree that we may contact you by phone, SMS (text), and/or email. You can stop SMS at any time by replying STOP.
*CoolSculpting® ELITE is FDA-cleared to treat visible fat bulges in 9 areas of the body. Some common side effects include temporary numbness, discomfort, and swelling.
33 Teasley Street
Alpharetta, GA 30009